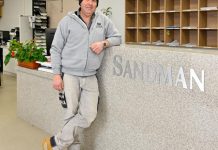 Sandman Stone is the company to trust for your next stone project, whether it's a new kitchen, bathroom, fireplace, BBQ, TV unit or furniture...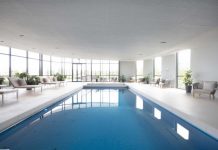 Picture this - you find yourself stranded in a sea of wrapping paper and ribbon, keeping an ear out for the gingerbread in the...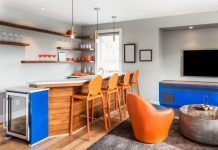 Contemporary home bars have become increasingly popular in recent years, as homeowners seek to create stylish and functional spaces for entertaining and relaxing within...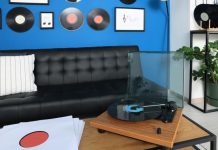 Incorporating a listening or music room in your home is an excellent way to create a dedicated space for enjoying your favorite tunes or...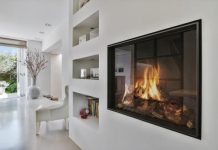 Incorporating a fireplace into a modern home design can add warmth, ambiance, and a focal point to the space. Here are some ideas on...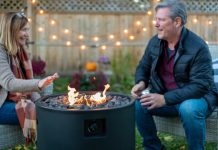 Having a fire pit in your backyard can bring numerous benefits and enhance your outdoor living experience. Here are some advantages of having a...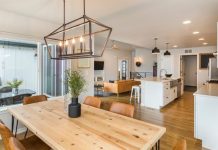 The micro luxury interior design trend is becoming increasingly popular in 2023. This design trend focuses on creating luxurious and stylish living spaces that...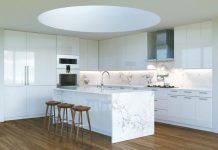 Natural stone slabs are a popular choice in interior design for their durability, versatility, and aesthetic appeal. These slabs can be used in a...
Displaying books in a modern interior design can be a great way to add personality, depth, and visual interest to your space. Here are...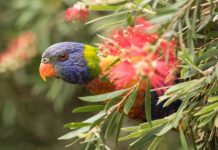 Creating a wildlife-friendly garden involves choosing native plants that provide food, shelter, and habitat for local wildlife. Here are some suggestions for plants to...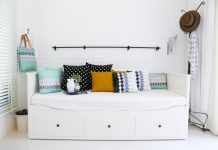 Incorporating daybeds, settees, and window seats in living spaces can enhance both the functionality and aesthetics of the room. Here are some tips on...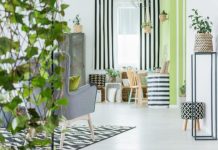 Stripes are a timeless and versatile pattern that can add both visual interest and depth to interior design. Whether used in bold or subtle...