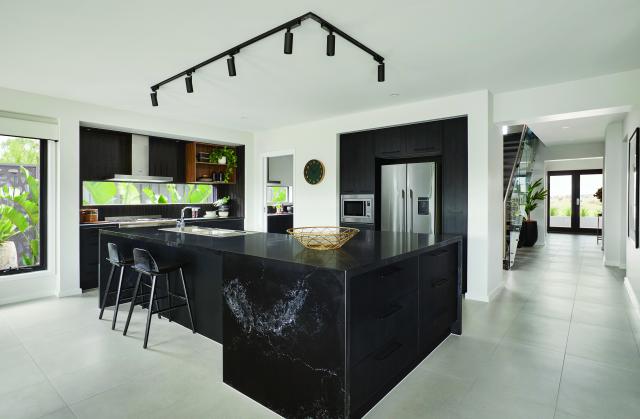 With a long and proud history of building homes of award-winning excellence and making homeownership possible for Australian families, Dennis Family Homes has cemented their reputation as a builder of choice in the Geelong region for over two decades.
As a family building homes for families, an emphasis on quality and affordability, and consistently ranked amongst the largest volume builders operating in the region, Dennis Family Homes currently has more than 100 designs to choose from.
Dennis Family Homes Geelong sales manager David Doak has been with the company for over 20 years and has witnessed significant growth in the Geelong region during this time.
"At present, we build an average of 150 to 200 homes every year for families throughout the greater Geelong region. It has been exciting to see the evolution of our floor plans and designs to suit the needs of today's family," David says.
Dennis Family Homes is excited to be showcasing two impressive designs from its Inspirations Series within Geelong's newest display village at Coridale Estate in Lara.
On display are the Heathcote 314 Boulevard and Olinda 264 Verve; with both homes cleverly designed to maximise space and light, and feature all the contemporary fittings and fixtures for optimal family living.
"We look forward to opening more displays in the region over the next 12 months, and further contributing to our largest display presence outside of metropolitan Melbourne," David says.
Dennis Family Homes is proud of the connections they have made locally and has always demonstrated a strong commitment to supporting the local Geelong community.
"We employ locally based staff at our Geelong office and utilise nearby trades for our entire construction program, along with sourcing building materials locally wherever possible. Our displays are built by the same teams who build our customers' homes, ensuring our customers receive the same quality home they see at our display locations," David says.
Currently on offer to customers when they pay $7990, is up to $40,000* in upgrades, allowing customers the perfect opportunity to personalise their new home. With a wide range of upgrades available across kitchen, living and flooring selections, these options are sure to provide customers with the perfect level of opulence and luxury throughout their new home.
Whether you have land titling, are interested in exploring house and land packages, or are simply looking to build a new home or investment, Dennis Family Homes is ready to start you on your journey.
For further information about Dennis Family Homes, display centre locations or current offers, visit www.dennisfamily.com.au or contact us on 1800 336 647.
*Customers who pay $7990 under this offer will receive up to $40,000 worth of specified upgrades to their new Inspirations Series (Double Storey) Dennis Family Home. Visit dennisfamily.com.au for full terms and conditions. For specific pricing or details relating to items included within this promotion please refer to a Dennis Family Homes Sales Consultant. Specified upgrades available only. Subject to availability. Items not supplied by Dennis Family Homes include landscaping, decking and fencing, or items subject to additional cost including concrete paths, facade render, window furnishings and light fittings. Dennis Family Homes Pty ltd [ABN 83 056 254 249) © 2020 Builder License Number CDB-U 49195 [VIC) and 173511C (NSW).