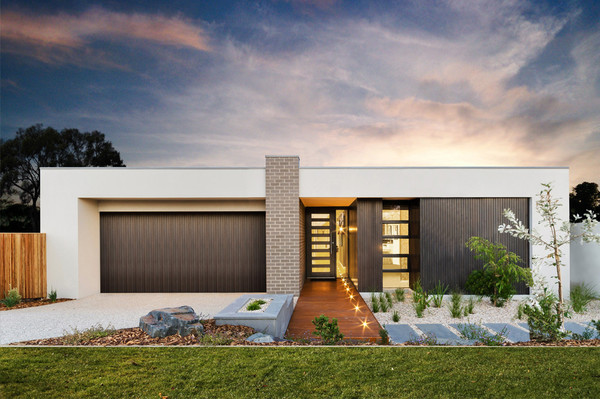 It's one thing to know how smart it is to work with a registered builder-their training, their expertise, their professional responsibilities to you, the client, help make that crystal clear.
But it's another to understand how to find the right builder for your particular project.
Homeowners Darryl and Jenny, a semi-retired couple from Fairhaven, have firsthand knowledge of what a successful build feels like, based on their work with a local Master Builder.
"We got what we asked for; friendly, enthusiastic and extremely professional builders who delivered us a very high-quality home with all our must-haves," Darryl says.
"We would have no hesitation in building with them again or recommending them to others."
The couple had engaged builders the builder to tap into their imagination for a spectacular new dwelling near the water. They got it, and much more, including a trusting friendship that continues to pay dividends long after construction has ceased.
Both builder and client attribute the success of the home, which won an annual Master Builder of the Year award, to the fact that good research beforehand meant they were well-matched for the task.
"They were so well-organised," Jenny recalls.
"The process could not have gone better."
"To us, working with Master Builders meant having someone who would stand by what they created," Darryl says.
"You've got obligations that arise from the fact that you are a master builder."
Such was the quality of trust and communication between builder and client that Darryl and Jenny were able to be overseas during much of construction.
The intangible benefits of engaging the right builder are substantial-peace of mind not the least among them. There are even things you can discover and enjoy together-something that helps a truly talented builder take pride in their work for you. It's not an uncommon occurrence.
Living in an award-winning home may not be your goal, but a successful build is well within your reach when you take the time to ask the right questions. Is your builder a master builder?
We can help. Visit mbav.com.au, click the button labelled 'Find a Master Builder' and you're off to a great start.
And if we can answer any questions give us a call on 9411 4555.
It's our pleasure to assist you.