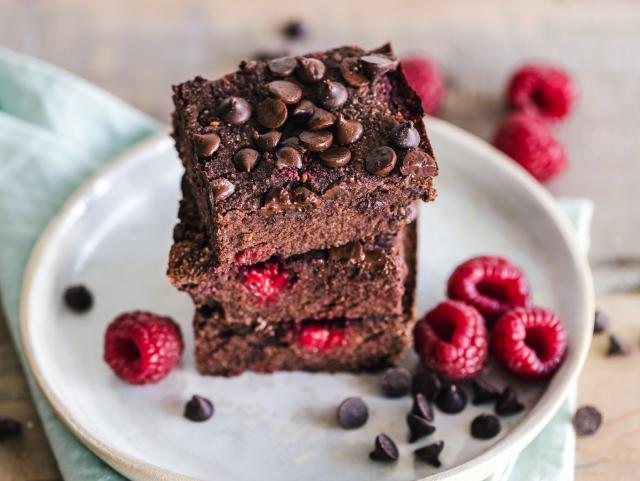 Salmon with Cilantro Lime Sauce
Ingredients:
4 skinless salmon fillets (about 1-inch thick)
1 tsp ground cumin
1/2 tsp ground coriander
1/8 – 1/4 tsp cayenne pepper (to taste)
Salt and freshly ground black pepper
1 Tbsp olive oil
Sauce:
1/2 cup natural sour cream
2 green onions, roughly chopped with ends trimmed
1/2 cup packed cilantro (mostly leaves, some stem)
1 1/2 Tbsp fresh lime juice
1 clove garlic, sliced
Instructions
For the sauce:
1. Add sour cream, green onions, cilantro, lime juice, garlic and season with salt to taste (about 1/4 tsp).
2. Process until cilantro has been very finely minced. Set aside at room temperature while preparing salmon.
For the salmon:
1. In a small bowl whisk together cumin, coriander, cayenne pepper, 1/2 – 3/4 tsp salt (depending on how salty you like things) and 1/2 tsp black pepper.
2. Dab both sides of salmon dry with paper towels, season both sides evenly with cumin mixture and lightly rub over salmon. Heat a (heavy) 12-inch non-stick skillet over medium-high heat.
3. Add oil and once oil is shimmering add salmon (top side down first. Also leave space between fillets) and cook about 4 minutes, without moving, until golden brown on the bottom.
4. Flip and cook salmon on opposite side until salmon has cooked through, about 2 – 3 minutes longer. Serve warm with Creamy Cilantro Lime Sauce.
Chocolate raspberry brownies
Ingredients:
115 grams (1/2 cup or 1 stick) butter
200 grams (1 and 1/3 cup) dark chocolate or semi-sweet chocolate, broken into pieces
100 grams (1/2 cup) caster sugar or granulated sugar
90 grams (1/2 cup) brown sugar
1 teaspoon vanilla extract
3 large eggs
70 grams (1/2 cup) plain flour
20 grams (1/4 cup) cocoa powder
125 grams (1 cup) fresh raspberries
75 grams (1/2 cup) chocolate chips
Method:
1. Preheat your oven to 180 C standard / 160 C fan-forced. Grease and line an 8-inch square pan with baking or parchment paper, ensuring two sides overhang.
2. Add butter and chocolate to a heatproof bowl and microwave until melted, stirring every 30 seconds. Leave to cool slightly.
3. Next, add the sugar and vanilla to the chocolate mixture and stir. Add the eggs, one at a time and stir again. Then add flour and cocoa and stir until the mixture is smooth.
4. Add fresh raspberries and chocolate chips and gently stir. Pour mixture into the prepared tin and very gently smooth over the top.
5. Bake the brownie for about 30-35 minutes or until cooked through. It should start to crack on the edges and no longer wobble in the middle. Leave to cool completely before cutting into squares.
Blackberry lemonade margaritas
Ingredients:
For the blackberry puree:
1 ½ to 2 cups fresh blackberries, rinsed and drained
1 to 2 tablespoons sugar
For the margarita:
¼ cup sugar
2 lemons
8 tbsp lemonade
8 tbsp tequila
Method:
1. Process blackberries in a blender until smooth. Place a wire mesh colander over a small bowl and pour the blackberry puree into the colander, pushing it through the wire mesh and into the bowl with the back of a spoon. Add 1 to 2 tablespoons sugar to the seedless puree and stir to combine. Taste and add additional sugar if desired. Cover the bowl and refrigerate puree until ready to make cocktails. This can be made several days in advance.
2. Place ¼ cup sugar on a small plate. Add the zest of one lemon and mix to combine. Run the cut side of a lemon lightly around the rim of your margarita glasses and then dip the moistened rim into the sugar/zest mixture to coat the rim. Fill each glass about halfway with ice.
3. Fill a cocktail shaker about ¾ full with ice. Add 2 teaspoons of the blackberry puree, 4 tbsp lemonade, and 4 tbsp silver tequila. Squeeze in the juice of ½ a lemon. Place cover on the shaker and shake vigorously. Strain through the cocktail shaker over ice. Garnish with a slice of lemon and blackberry and serve.
4. Repeat with the remaining ingredients for the second cocktail.